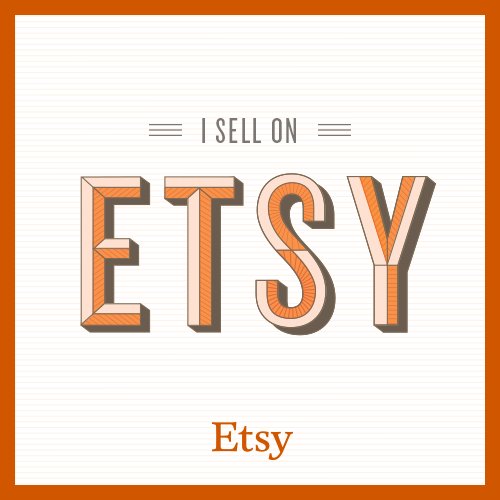 Do you love the thrill of the hunt? Do you spend Saturdays with a newspaper full of estate sale ads and Google Maps app on your phone? Is your love of vintage threatening to overtake your home? It may be time to open an Etsy shop! (Click here to sign up! You'll get 40 listings right away with no listing fees…and so will I! (affiliate disclosure))
Here at The Recycleista's blog, we discuss selling vintage on Etsy fairly often. I wanted to collect all the links together in one handy place since I wrote them at all different times.
Keep in mind that although I used "Part 1, Part 2…." the articles don't necessarily need to be read in order. If there's an aspect of your Etsy shop you'd like to tackle right away…go for it!
**I've added some nuts and bolts articles about opening a shop.**
How to Open and Launch an Etsy Shop ~ Part One
How to Open and Launch an Etsy Shop ~ Part Two
Part One – Why Sell on Etsy? – My Top 5 Reasons I Love Selling On Etsy
Part Two – Getting Your Items Found – Photography
Part Three – Getting Your Items Found – My #1 Top Tip
Part Four – How To Write Titles That Sell
Part Five – How to Write Descriptions that Rock! – Free Worksheet to Download!
How Many Etsy Shops do I Need?
We also discuss whether you can make money selling on Etsy. I personally think it's a great side hustle (or even main hustle) for anyone! I've been able to contribute to our household income for many years and also be able to stay home with my boys. We currently have 5 Etsy shops but are only actively running 2 of them right now.
The Recycleista has been open since 2008 although I didn't really, really work it until the last few years. I was more focused on Ebay then. Hubby started Metal and Tweed in 2013. The two shops together have made almost 2000 sales and have generated almost $38,000. That's with just working on them part time. (8/2016 update: Currently we have Metal and Tweed on vacation while we work on consolidating that shop with The Retro Shop. Hubby's carpentry business is taking ALL of his time right now. Not a bad thing!)( 2/2020 update: Okay…so we are still going pretty strong on Etsy. The Recycleista is still my main shop. We added Mod Cat Treasures awhile ago to feature costume jewelry in one shop. We had a sewing pattern/notions shop for a little while but I've decided to consolidate that one to Ebay and The Recycleista)